HELPING OTHERS
Summit Church strongly believes in reaching out. Jesus taught us to treat others as we would treat Him.
I needed clothes and you clothed me, I was sick and you looked after me, I was in prison and you came to visit me.'
"Then the righteous will answer him, 'Lord, when did we see you hungry and feed you,
or thirsty and give you something to drink?
When did we see you a stranger and invite you in, or needing clothes and clothe you?
When did we see you sick or in prison and go to visit you?'
"The King will reply, 'I tell you the truth, whatever you did for one of the least of these brothers of mine,
you did for me.' Matt 25:36-40 NIV
Projects are planned throughout the year.
We have collections of food and other items for the needy on a regular basis.
A Higher Standard Women's Ministry has several outreach projects throughout the year.

Free Oil Change Program
The Free Oil Change program at Summit Church, provides free oil changes for single women
who regularly attend Summit Church and help support it financially.
When your oil is changed, turn the receipt in to the church office and you will be reimbursed for the expense.
This can be done every 3,000 miles, up to 4 times per year. The reimbursement amount is limited to $35
Prison Ministry
On a monthly basis, volunteers from Summit help Joyce Meyer Ministries prepare gospel care packages for prisoners.
There are sit-down jobs and jobs that require standing and some lifting.
Stop by the security booth at the entrance to Joyce Meyer Ministries anytime between 9-3 and you will be given directions.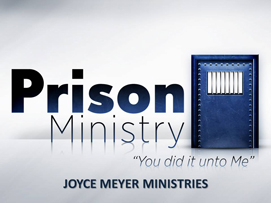 Upcoming 2019 Prison Ministry dates
JANUARY 21
FEBRUARY 18
MARCH 18
APRIL 15
MAY 20
JUNE 17
JULy 15
AUGUST 19
SEPTEMBER 16
OCTOBER 21
NOVEMBER 18
DECEMBER 2 Christmas Potluck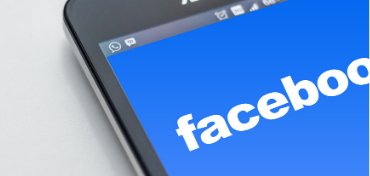 FACEBOOK OUTREACH
Pastor Terry and Diane call on all members of Summit Church
to reach out to people on social media.
People are hurting and need Jesus.


To create a Facebook account:
1. Go to www.facebook.com/r.php.
2. Enter your name, email or mobile phone number, password, date of birth and gender.
3. Click Create an Account.
4. To finish creating your account, you need to confirm your email or mobile phone number.
To use Facebook on your phone, go to the app store and download Facebook
After you have an account, go to Summit Church Fenton
• Like and follow the page
• Right a review/recommendation
• Add friends to your account
• Like, comment on and share the posts throughout the week