March 24, 2019
WELCOME VISITORS! We are so glad you visited today. You are important to us! We hope you will be encouraged by the service today. If you are visiting for the first time, please fill out the visitor tab from the Welcome Brochure and take it to the Connections Table for a free gift.
FAMILY SUNDAY: You are invited to join us after the service for refreshments. Stay and talk awhile!
SUMMIT TEENS: Every Tuesday night, from 7-8:30, we have a great ministry for teens. Teens spend time learning and discussing the Bible and how to live their Christian lives. All teens are welcome!
DEALING WITH DISAPPOINTMENT: A Higher Standard Women's Ministry is doing a book study group on Dealing with Disappointment on Wednesdays, from 7-8 PM. Everyone is welcome to come, even men and teens! Read chapters 7-9 for this Wednesday. This Wednesday's topic is "Disappointed with…"
VACATION BIBLE SCHOOL! Summit will be reaching out to win kids to the Lord during Vacation Bible School. We need lots of volunteers. It will be held Monday through Friday mornings one week in July. If you can help in any way, please sign up at the Connections Table or see Paulette Plaster.
EASTER SUNDAY: We will be celebrating the resurrection of our Savior, Jesus Christ, on Easter Sunday, April 21. Be sure to invite your family and friends. The Children's Church will be celebrating the new life that God gives us and will also have an Easter Egg Hunt.
PARABLE OF THE SOWER: God has given each member of Summit Church a word of instruction for 2019. What have you done with that word? Have you buried it? Have you gotten briefly excited about it, then forgotten it? Have you let that word get choked out by other things? OR have you planted it, tended it and plan on producing fruit from it? Suggested reading Mark 4:1-29 and Jeremiah 42:20, 21.
NEED PRAYER? Do you have a need in your life or a loved one you would like prayer for? You are invited to come to the front of the church, after the service, to have someone pray with you.
GIVING: For your convenience, Summit Church offers online giving and text to give. You may text the amount you'd like to give to 314-888-9741 or go to summitchurch.us and click "Giving" on the menu bar.
WORSHIP GOD! Did you know that Martin Luther required his whole church to attend choir practice? He did this so that on Sunday mornings, the whole congregation could sing out to the Lord. We encourage you to be familiar with the worship songs at Summit. You can find a link to all of the songs we sing and new ones we will be learning at www.summitchurch.us/Worship. We also put a list of the songs we will be singing on facebook every week.
CHECK IT OUT: Summit Church is now on Twitter at SummitChurch@SummitChurch,MO and on Instagram at Summit Church Fenton.
SHARING JESUS: We are sharing the gospel through the passing out of tracts. Pray over your tracts! Pray that God will direct you to the right people to give them to. Continue to pray for boldness and the direction of the Holy Spirit as you share Christ. "Therefore, since we have such a hope, we are very bold." 2 Cor 3:12-13 NIV
SNOW MODE: In the future, when there is inclement weather, the church service may be rescheduled to Saturday PM, Sunday PM or have a later start time on Sunday AM. You will be informed by text.
UPCOMING EVENTS
March 26 7-8:30 PM Summit Teens
March 27 7-8 PM Dealing with Disappointment book study
April 7 Children's Workers meeting
April 14 Family Blast with the Jubilee Gang
April 21 10 AM Easter Service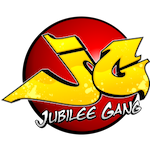 FAMILY BLAST WITH THE JUBILEE GANG
Jerry Moyer founded the Jubilee Gang in 1991 in his hometown of Portsmouth, Ohio. It was because of his desire to reach the children in the local housing projects and public schools that this internationally known ministry was founded. The same desires to reach the lost and to equip the church are the motivating factors of this ministry today. Since starting The Jubilee Gang in 1991 they have ministered in 44 States, Puerto Rico, Canada, and Russia and in over 30 different denominations and a host of non-denominational churches and have seen over 20,000 people born again during our events. The Jubilee Gang is an evangelistic ministry designed to all ages with the message of salvation through Jesus Christ.
What to expect
• High energy multi-media ministry for all ages.
• Expect to see lives changed and all in attendance challenged to a deeper walk with God.
• The Jubilee Gang is very interactive. Children won't just sit and watch, but will be given a chance to participate.
• High tech state of the art lighting system that includes hazers, laser lights, and robotic intelligent lights. Multi-media presentations that include video clips, power point, and interactive memory verse games on a six-foot by eight-foot video screen.
• Adrenaline Blasted nickelodeon style games.
• Hilarious skits with puppets and characters.
• Powerful object lessons and illustrated sermons that drive home the bible message of God's love
• Everyone in attendance will be given an opportunity to receive Jesus as their savior. We are an evangelistic ministry, not just entertainment.
We need lots of volunteers! Please check out the sign-up sheet on the Connections Table. Thank You!
$100 gift certificate for the family that brings the most visitors!

DOING A GOOD WORK~HELPING PEOPLE