October 14, 2018
WELCOME VISITORS! We are so glad you visited today. You are important to us! We hope you will be encouraged by the service today. If you are visiting for the first time, please fill out the visitor tab from the Welcome Brochure and take it to the Connections Table for a free gift.
ENCOUNTER MEETING: Encounter Meetings are in-depth Bible Studies geared toward strengthening your faith. Our current study is "Letters from a Fisherman-a Study of 1 & 2 Peter", which will be held on the first four Tuesdays in October, from 7-8 PM. Everyone is encouraged to join in studying God's life-giving Word!
TEENS: Every Tuesday night, from 7-8:30, we have a great ministry for teens. Teens spend time learning and discussing the Bible and how to walk out their Christian life. All teens are welcome!
CHILI COOK OFF AND GAME NIGHT: Clear your calendars now! We are having a Chili Cook-Off and Game Night on Friday, October 26, from 6-9. This evening is for the whole family, so load up the teens, kids and grandparents! We are going to have a great time with lots of good food, prize for the best chili and all kinds of games. Kids are welcome to dress in costume. (nothing scary) Please sign up at the Connections Table.
GIVING: For your convenience, Summit Church offers online giving and text to give. You may text the amount you'd like to give to 314-888-9741 or go to summitchurch.us and click "Giving" on the menu bar.
CHRISTMAS CRAFT NIGHT: Ladies & teen girls-you are invited to a Christmas Craft Night on Friday, November 2, from 7-8:30 PM. The evening is free, but donations will be received to bless Joshua and Rachel Braze, mission kids from China & Thailand. Please sign up at the Connections Table.
NEED PRAYER? Do you have a need in your life or a loved one you would like prayer for? You are invited to come to the front of the church, after the service, to have someone pray with you.
YOU ARE NEEDED! There are many opportunities to serve at Summit. Check out the many ministries and outreaches we have. We are currently in need of Ushers, Door Greeters, Hostesses and Connections Table volunteers. There are also opportunities in Sound and Projection.
SHARING JESUS: We are sharing the gospel through the passing out of tracts. Pray over your tracts! Pray that God will direct you to the right people to give them to. Continue to pray for boldness and the direction of the Holy Spirit as you share Christ. "You are the light of the world." Matt 5:14 NIV
WIFI: We have guest wifi available for your Bible apps. Log on to SummitGuest. The password is Romans623.
EASIEST MINISTRY IN THE CHURCH! Did you know that 70% of Americans are on facebook? 1.28 billion people log onto Facebook daily. On Summit Church's facebook page, we share the gospel, encouraging thoughts, songs we will be singing and church news. In less than 5 minutes a day, you can go to Summit Church Fenton on facebook and share the posts. Pray over the posts you share, that the Holy Spirit will minister to people through them.
UPCOMING EVENTS
Oct. 16 7-8:30 PM Summit Teens
Oct. 16 7-8 PM Letters from a Fisherman-A Study of 1st & 2nd Peter
Oct. 19, 20 Fresh Grounded Faith Women's Conference
Oct. 26 6-9 Chili Cook Off and Family Game Night
At Summit Church, we have a five-fold vision:
• Touch the surrounding community with the good news of Jesus Christ
• Help Christians develop so they influence their world for good and for God.
• Express our love toward God through sincere praise and worship and lives dedicated to Him.
• Build strong families
• Be involved in and support world missions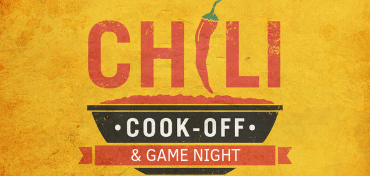 CHILI COOK-OFF & FAMILY GAME NIGHT
Friday, Oct. 26 6-9 PM
FOOD-GAMES-FUN
Chili & Desserts!
Prize for the best chili!
Adults ? Teens ? Kids
Everyone is invited! Bring your family and friends!
Sign up at the Connections Table by Oct. 14
Also, sign up now if you can help
Candy donations appreciated
Dress in costume if desired (nothing scary, please)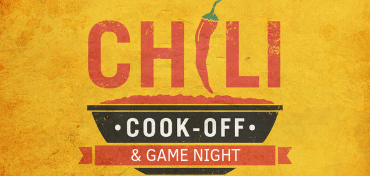 CHILI COOK-OFF & FAMILY GAME NIGHT
Friday, Oct. 26 6-9 PM

FOOD! GAMES! FUN!
Chili & Desserts!
Prize for the best chili!
Adults - Teens - Kids
Everyone is invited! Bring your family and friends!
Sign up at the Connections Table by Oct. 14
Also, sign up now if you can help
Candy donations appreciated
Dress in costume if desired (nothing scary, please)
DOING A GOOD WORK~HELPING PEOPLE