A HIGHER STANDARD
Women's Ministry
We, as Christian women are called to be a wonderful fragrance of Christ to our world.
A Higher Standard Women's Ministry is here to help women and teenage girls be that shining light
by living a higher standard in thought, word and action.
A Higher Standard Women's Ministry will encourage you to embrace God's standards.

Have a great time with the ladies and grow in your walk with God.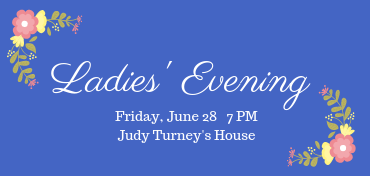 Ladies, join us for a relaxing evening of "girl time."
Judy Turney has opened her home (in High Ridge) to us on Friday, June 28, at 7 PM
Space is limited, so sign up at the Connection Table soon!