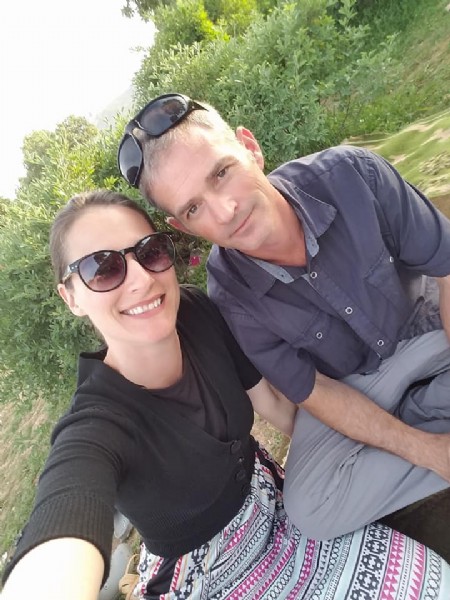 HEART'S DESIRE
Meet Laura Schneider
I've been in prayer about what my hearts desire is! First, I want to say that when I read your message it overwhelmed me with an emotional feeling of deep appreciation and love. Honestly, it shocked me and I didn't know how to respond! I can only imagine what an enormous encouragement this ministry has been to women in the field. Just the simple fact that you specifically set aside a fund to give a woman her heart's desire is amazing and inspiring. I feel like, you get it. Your ministry understands the sacrifices women all over the world are making for the sake of the gospel. They are content serving Jesus and joyfully giving up the simple daily comforts and desires most of us take for granted. I am truly honored beyond words to be chosen to be blessed in this special way. My husband Nick and I have two children. Our son will turn 20 this month and our daughter will be 18 in May. They both stayed home in America this year to focus on their studies while we are away. Our son, Keegan, has graduated from an Aviation Technician program and is currently working and studying to take his tests to be officially licensed to work on airplanes. Our daughter, Jewel, is finishing up her 12th grade homeschool year and is praying about what direction God has her going next year. She came with us to Iraq the last two years when we came but our son has never been able to come with us. Which leads me to my heart's desire. Plans are shaping up that we will come back and continue to serve with the Pickett family in the fall. When we do I would love it if our son could travel here for a visit or even an extended stay if possible. I am asking for monies toward his travel expenses to do so. If we come in the fall the thought is we will commit to staying for the school year to help homeschool the Pickett children as well as teaching the kids program during the fellowship church services. If that is the case I would sure love it if my kids could come at some point and stay with us here! Perhaps over Christmas break?? We have always been a close little family and it's tough being away from them. It would make this mama's heart melt if my son could meet our friends here and experience first hand the powerful ways God is working here! Thank you from the bottom of my heart for considering me to receive this special gift.
You can connect with Laura here: https://www.facebook.com/laura.schneider.12914216/about?lst=1120209398%3A100002547894813%3A1523477987
Donations be made at http://www.summitchurch.us/Giving or at the Mission Table on Mission Sunday.